Excavations based on the
Geophysical Survey Results

Block 9: Located on the edge of the plaza and excavated to test a radar anomaly. The anomaly turned out to be a shallow feature, but a deeper deposit was found in excavation that may be part of a large pit. This area will be explored further.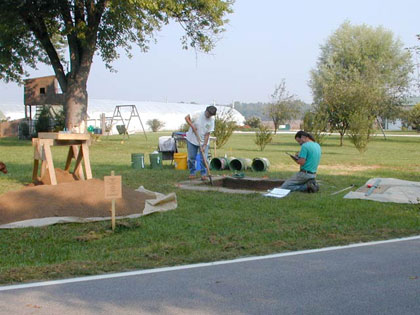 Jocelyn Turner and Rexford Garniewicz excavating block 9 which is in the plaza.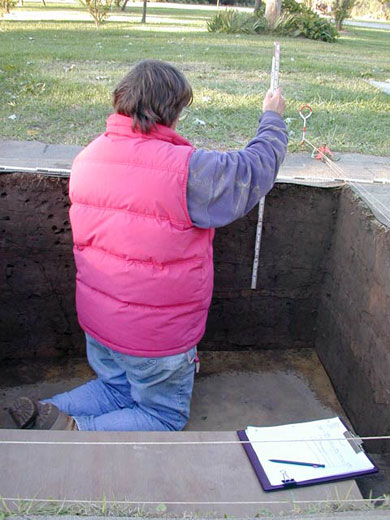 Jocelyn Turner drawing a wall profile for Block 9.
Block 10: Excavated to "ground truth" a large, rectangular GPR anomaly which suggested a house basin. The anomaly is indeed the remains of a house, a burned structure that had been built in a shallow basin.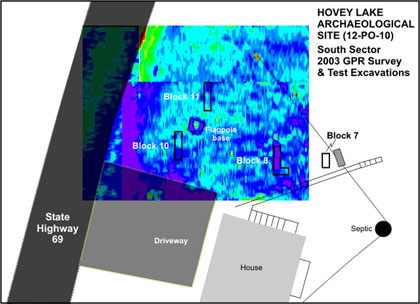 The radar anomaly is a high signal reflection area that shows as a dark
blue rectangle located north of the driveway in the map.
The feature indicated probably extends under the driveway.
Click on the map for a larger version!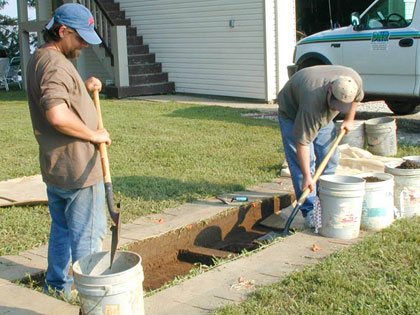 Jon Criss and David Fox excavating the upper levels of Block 10,
which exposed the basin of the burned house.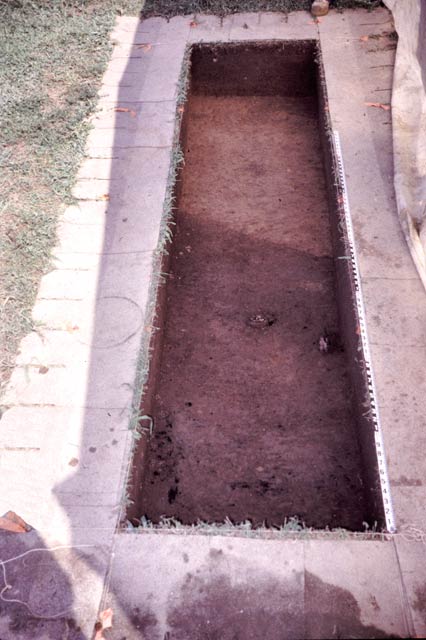 Exposed house basin, looking north.
The house basin's location closely matched the dark blue radar anomaly.