Beliefs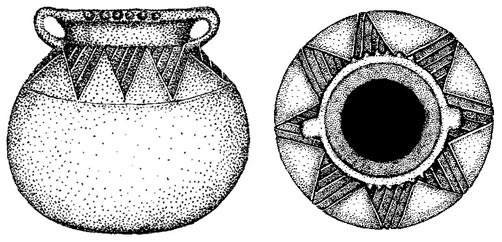 Ceremonial aspects of the Caborn-Welborn culture are difficult to learn from archaeological evidence, but there are a few clues. Some pottery vessels are decorated with sun ray designs, suggesting that the sun may have been an important symbol. Incised designs on pottery jars distinguishes Caborn-Welborn pottery from other Mississippian pottery. Therefore, the sun symbol may have conveyed information to other groups of people.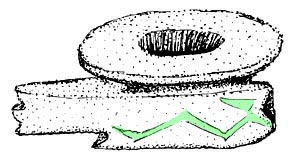 Pipes sometimes have engraved designs that depict a mythical thunderbird's zig-zag tail (highlighted in green.)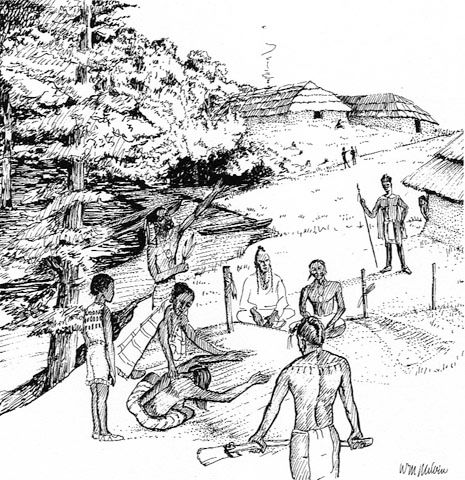 The villagers believed in keeping the dead near the homes of the living. Some of the dead were buried next to the houses; others were buried in graves placed in rows outside the residential zone. Large Caborn-Welborn villages have multiple cemeteries. Perhaps each kin group had a separate cemetery.
.